Fine Tradition
of Quality Craftsmanship
Eastbay Builders, Inc. started out as a small remodeling company. We do work largely as a custom builder and still complete many remodeling and renovation projects every year. We have built up an extensive list of many satisfied customers, but have always kept the same quality workmanship. And we have established ourselves, among customers and tradesmen alike, as one of the best and most reliable builders available.
Eastbay Builders, Inc. was founded on a simple philosophy: Provide reliable, quality work at fair prices. We use professional crews and services for all the stages of your home's development to ensure the highest quality of craftsmanship.
Eastbay Builders, Inc. believes in its product and places real value on the relationships it establishes with its customers. We understand your satisfaction will translate into our increased success. For this reason, attention to detail, efficiency, and accessibility are the operation standards of Eastbay Builders.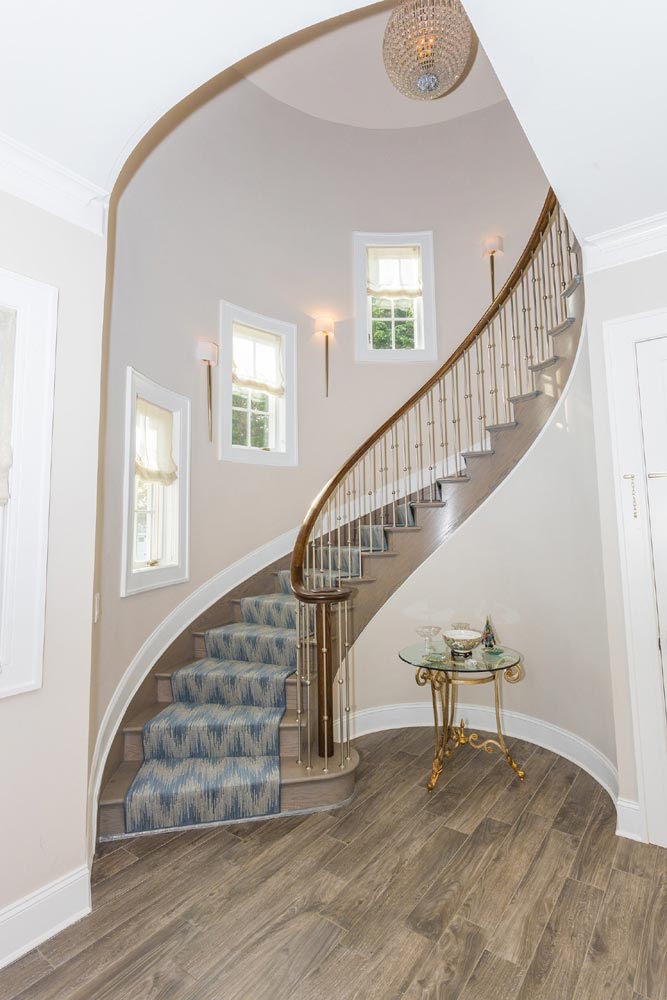 From the 2022 Article in James Lane
Jim, you're a legend in these parts — you've been building homes on Long Island for 42 years!
My family has been in the commercial construction industry since after WW2 when my dad returned he started work as a carpenter at Todd's yard in Brooklyn. I worked summers during school in the commercial trades, mostly store fixtures and supermarkets. That was a great training ground for me. After school, I joined the carpenters union, got married, and started raising a family! My father-in-law was a contractor in the Hamptons in the '50s and '60s and early '70s. I worked with him on some great homes and caught the fever. I left the union, got my contractors license. I started out small, myself and a carpenter friend, worked hard, learned a lot.
How would you define the homes you build in terms of their style?
I've seen styles change over the years from the contemporary '70s-'80s to the very traditional shingle style to the present modern trends. Where modern seems to have a special interest, traditional is still very desired and I think it always will be.